Bringing a quality, high-end build to new homes and smaller scale projects, Sam has carved a niche for himself in Lennox Head, Ballina and throughout the North Coast of NSW. Samuel Schott Building specialise in custom new homes, renovations and extensions. 
After 18 years working in the building industry, and completing his builders license in 2009, Sam has developed a strong reputation around the Lennox Head and Ballina area. Samuel Schott Building has become one of the leading builders on the North Coast – known for friendly rapport with clients, innovative designs and quality craftsmanship.
The Master Builders Association maintain the highest of standards at their annual Excellence in Building Awards. Samuel Schott is a strong contender, having taken out multiple awards – most notably winning 2017's 'Young Builder of the Year' award.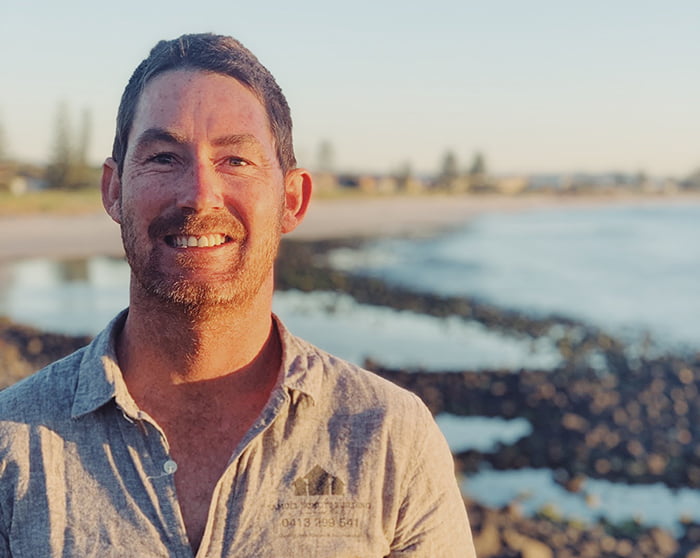 Born and bred on the North Coast of NSW, Sam Schott is making a strong name for himself as his families third generation working within the building industry. The passion Sam has for building and construction runs strongly through his veins – clear from the moment you meet him when discussing your new project.
In his spare time Sam enjoys spending time with his partner Lisa, as well as surfing and fishing with his close knit team in his hometown of Lennox Head.
Sam's handpicked building and construction team share his commitment to delivering high quality homes that exceed clients' expectations.
The dedicated builders and construction workers at Samuel Schott Building continually strive to make their mark on the Northern Rivers building industry. Their meticulous work ensures outstanding results with every project.